Submit event information to:
Requirements for posting
Consistent with Al-Anon's principle of anonymity, flyers that contain last names will not be posted. If an email address reveals an individual's last name, it will be sent back to the submitter for revision. Phone numbers will not be posted, but they may be available if requested via email to the Website Coordinator.
Thank you for your cooperation!
---
---
Area World Service Committee – Conference Call
Montana AWSC meets twice a year between Assemblies, via a conference call. When details are announced for a conference call, you can find them here.
All members of Al-Anon are welcome to join and give input to the discussion, but only members of the current AWSC  (Area officers, Coordinators, and Delegates) have a vote.
This is a long-distance call so it is recommended that people participate in small groups or utilize a cellular phone to join the call.
Please remember to mute your phone unless you are sharing information via the conference call.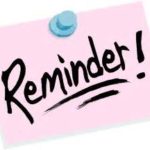 Next scheduled conference call:
TBA
To get on the conference call, do the following:
Dial in Number:  641-715-3580
Follow prompts to put in the Access Code:  156009

---
---

TEAM (Together Empowering Al-Anon Members)
THERE ARE NO LOCAL TEAM EVENTS SCHEDULED AT THIS TIME
For TEAM events in other areas, click HERE
---
Local/District/Virtual Events
---
Events in Surrounding Areas
IDAHO
NORTH DAKOTA
SOUTH DAKOTA
WYOMING
 For our "Snowbirds" 
ARIZONA