Submit event information to:
Requirements for posting
Consistent with Al-Anon's principle of anonymity, flyers that contain last names will not be posted. If an email address reveals an individual's last name, it will be sent back to the submitter for revision. Phone numbers will not be posted, but they may be available if requested via email to the Website Coordinator.
All Flyers must meet the area Flyer Guidelines, be reviewed and approved by the area committee in order to be published on this website.
Thank you for your cooperation!
January 2023
·      Area event: Jan 22 – 6:30 pm. Executive Board Meeting via Zoom
·      Jan 11 – Early bird registration deadline for Al-Anon International in Albuquerque. Click here for complete details:  https://mail.google.com/mail/u/1/#search/wso/FMfcgzGqRZbhhWPKNkVmdVzVZBNLWGrW
February 2023
·      Area event: Feb 5th – 6:30 pm. AWSC via Zoom
March 2023
·      Area event: March 11th – Spring Assembly in Billings. Hybrid
·      Area event: March 11th – Speaker Meeting and Dinner directly after Area Assembly in Billings.   Please see flyer below.
2023 Area Speaker Dinner Flyer _2_
·      Regional Delegates event: March 24-26 NWRD meeting in Washington state
April 2023
·      WSO event: April 20-24. WSC in Virginia Beach. Our Delegate/62 Pam will attend
May 2023
·      A.A. event: May 19-21- A.A. Spring Roundup with Al-Anon participation – Missoula
June 2023
·       Area event: June 3rd Virtual Assembly. WSO guest speaker on Sponsorship, workshops…etc. 2nd-year trial.
·       WSO event: June 29-July 2 – Al-Anon International Convention in Albuquerque.
Sept 16, 17, 18 -hybrid 
Fall Area Assembly Butte, MT
Sept 16th – Alanon Meeting evening
Sept 17th – Area Assembly – all-day
Sept 18th – if needed
World Service Office
WSO International Convention July 2023 – Registration opens Nov 1, 2022
WSO Subscribe to IN THE LOOP
Aug 14th via Zoom
AWSC virtual meeting – 6:30pm-7:30pm
Groups.io – virtual TOWN HALL meeting – 7:30 – 8:30pm
Sept 24-26

Round Up – Kalispell
AA event with Al-Anon participation
Red Lion Inn
Sept 10th – 6:30-7:30 via Zoom
When We Got Better…. (replaces GR BOOT CAMP)
GRs, DRs, Coordinators
Gain a deeper understanding of your service position. Q&A time
Subscribe to News n Views – Area 32 Newsletter
---
Area World Service Committee – Conference Call
Montana AWSC meets twice a year between Assemblies, via a conference call. When details are announced for a conference call, you can find them here.
All members of Al-Anon are welcome to join and give input to the discussion, but only members of the current AWSC  (Area officers, Coordinators, and Delegates) have a vote.
This is a long-distance call so it is recommended that people participate in small groups or utilize a cellular phone to join the call.
Please remember to mute your phone unless you are sharing information via the conference call.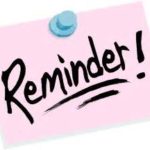 Next scheduled conference call:
TBA
To get on the conference call, do the following:
Dial in Number:  641-715-3580
Follow prompts to put in the Access Code:  156009

---
---

TEAM (Together Empowering Al-Anon Members)
THERE ARE NO LOCAL TEAM EVENTS SCHEDULED AT THIS TIME
For TEAM events in other areas, click HERE
---
Local/District/Virtual Events
---
Events in Surrounding Areas
IDAHO
NORTH DAKOTA
SOUTH DAKOTA
WYOMING
 For our "Snowbirds" 
ARIZONA